Ok, Yoda stand nun für eine Weile auf dem Schrank und ich war informationen am suchen wie man mit Latex arbeitet. ich denke ich bin in der zwischenzeit vorbereitet und hab meine erste Flasche flüssigen Latex erhalten. w for a while on our board and i was searching for information how to work with Latex stuff.
Wie auch immer – ich fing an Yodas Kleidung zu entfernen.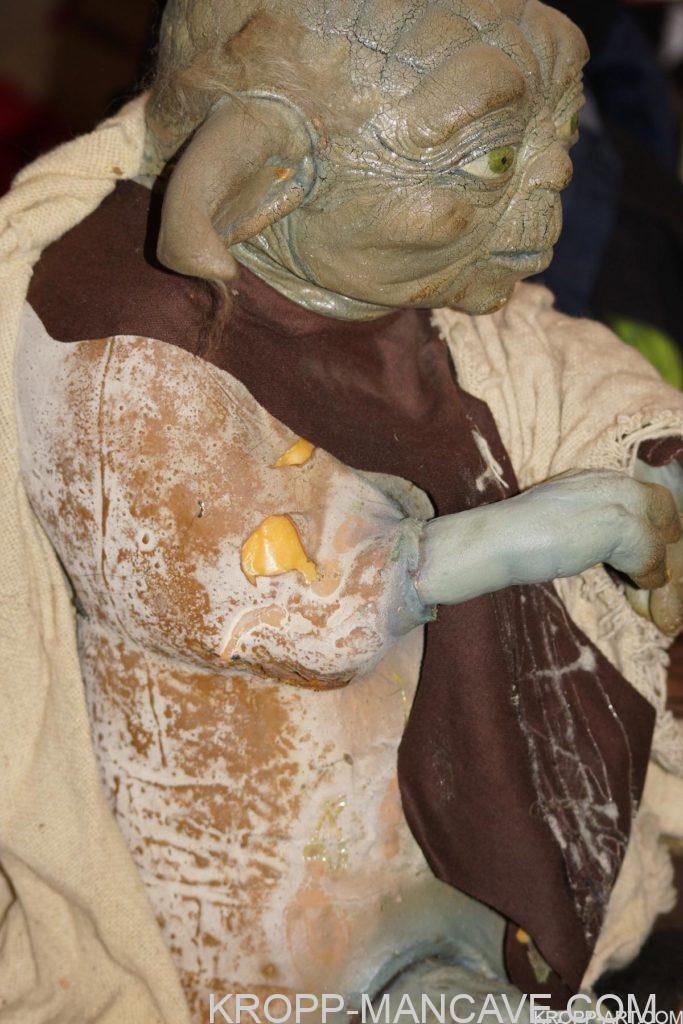 Man kann sogar die Klebereste an dem braunem Stoff sehen und ich denke ich werde dies neu machen.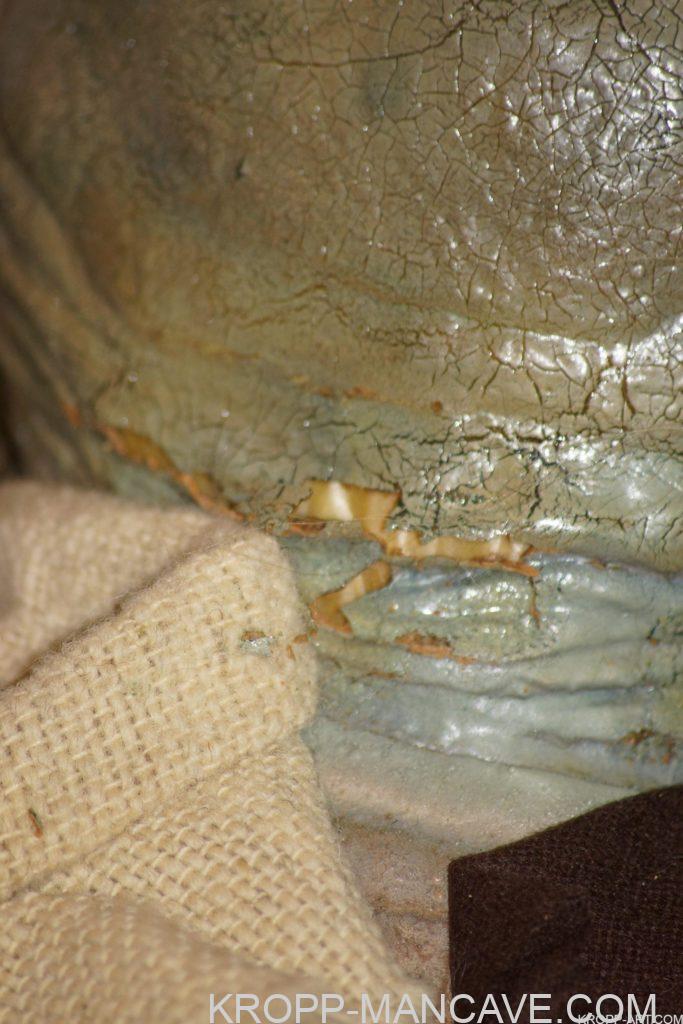 Wenn ich die Kleidung entfernte, klebt dank des Haarsprays die Kleidung wie Klebstoff an Yoda's Nacken. Jeder Zentimeter den ich versuchte dies zu entfernen, brach ein Stück mehr heraus und man konnte den Schaumstoff dahinter sehen.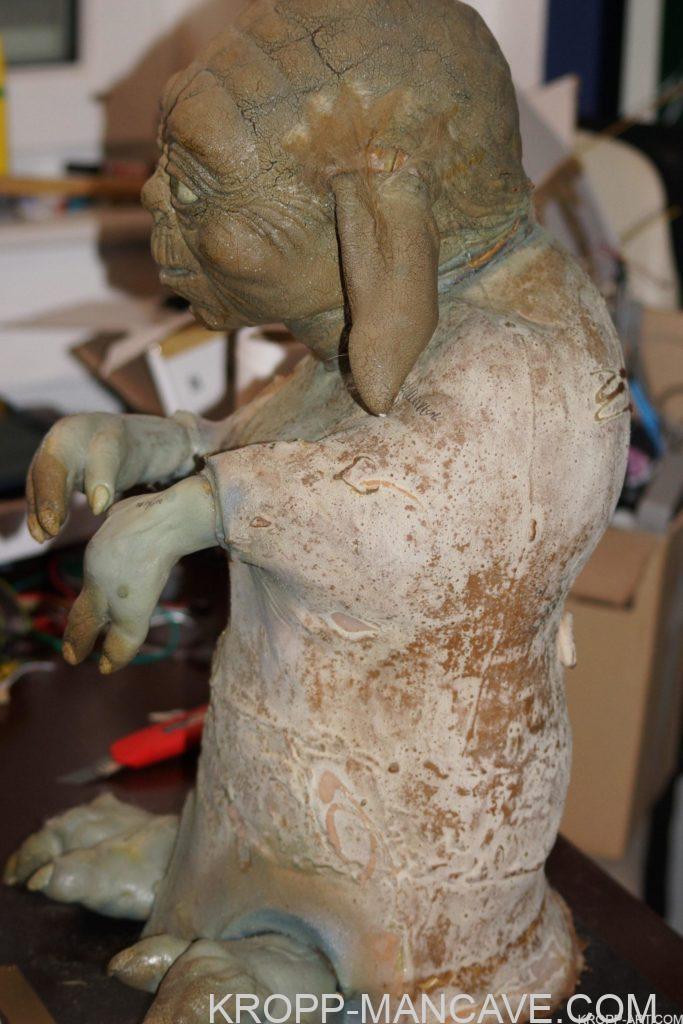 Aufrufe: 3