Collectibles/ Sammlerstücke definiert sich als alles Sammelbares für eine Person, manche Objekte sind einfach nur von "sentimentalem Wert", andere brauchen sie lediglich als Komplettierungs-mittel und anderes kann viele Tausende von Euros wert sein.

Zu dem Zeitpunkt wo ich diesen Teil der Webseite aufbaue, dachte ich lediglich an Action Figuren die ich hier präsentieren wollte/will. Ich denke aber diese Kategorie wird sich im Laufe der Zeit sehr schnell noch mit vielem mehr füllen. Auch lege ich keinen Wert auf Komplette Sammlungen in dieser Sektion – mir gehts viel eher darum, einen Ausblick zu bieten was es so geben kann…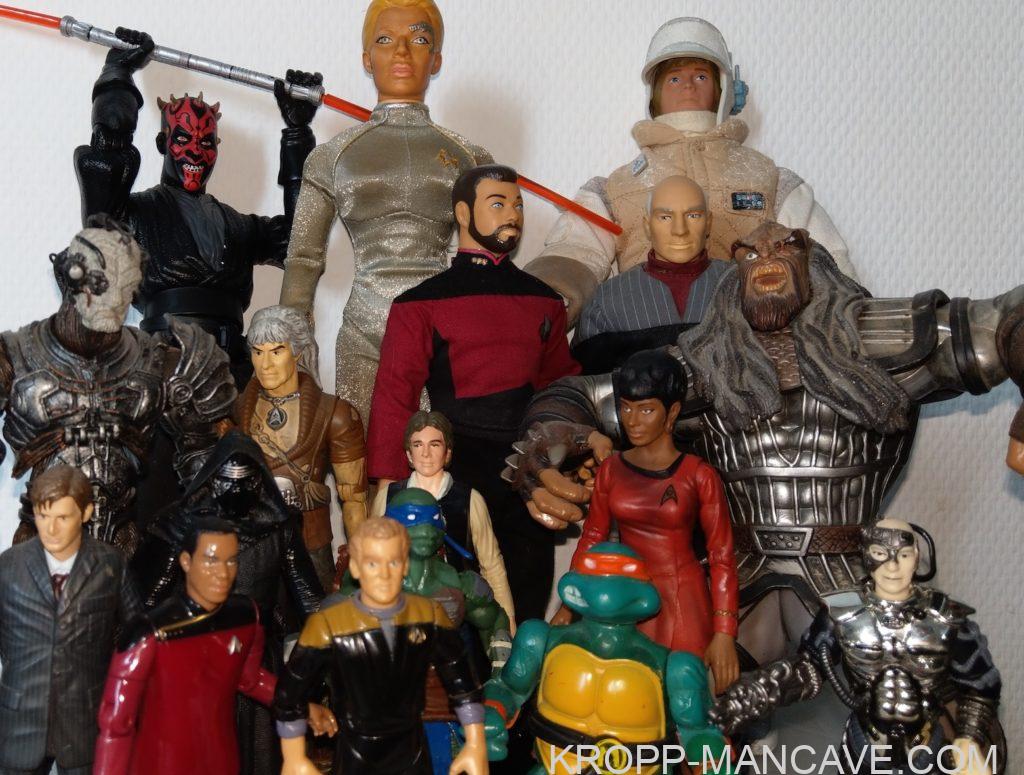 Action Figuren existieren bereits seit einigen Jahrzehnten. Wer kennt sie nicht? He-Man? Die Turtles, Ghostbusters, Star Trek als auch Star Wars. Selbst Jurassic Park entwickelte sich in den Neunzigern als Nennenswerte Größe Hasbro, Playmates, Kenner und viel Brands sind seit Jahrzehnten dabei. Neue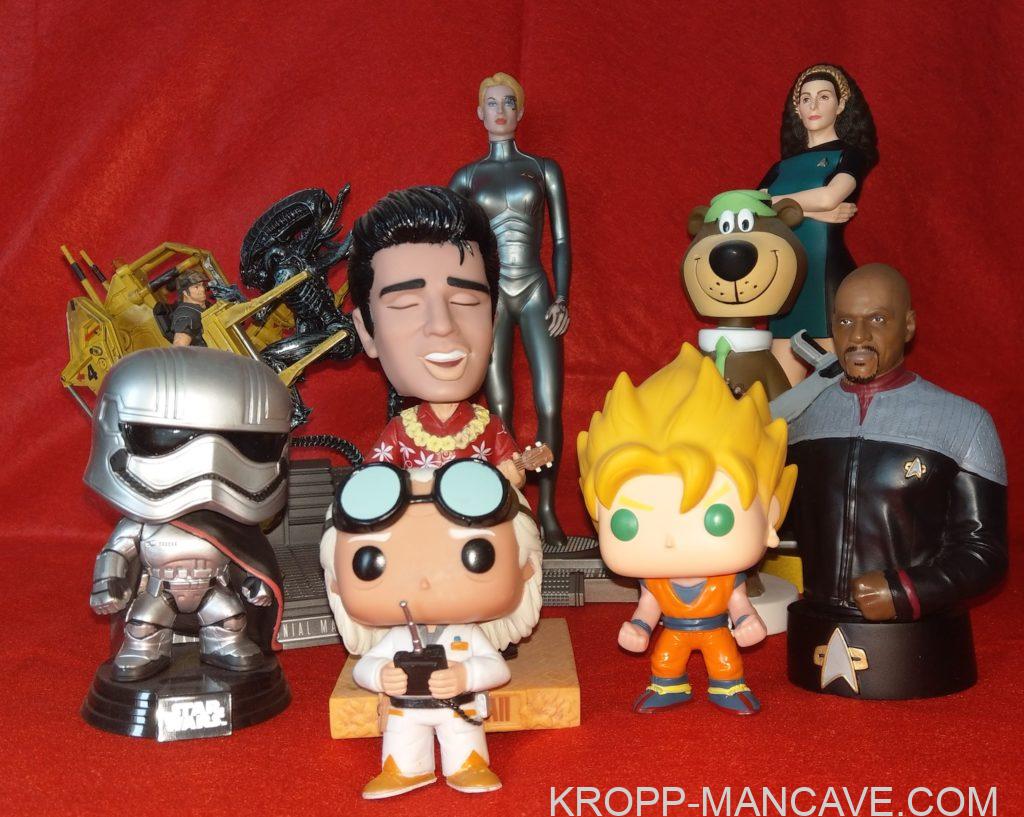 Funko-Pops, Figuren zu Videospielen, Filmen und Comics sind immer wieder beliebt. Die Qualität der Figuren hat sich seid den späten 80er Jahren massiv qualitativ aber auch quantitativ verbessert und jeder sollte jetzt etwas für sich finden. Anbei die kleine Auswahl die ich mein eigen nenne.
Ja, Graphic Novels sind im Generellen ein besseres Synonym von "Comics".Wobei ich persönlich eine Abgrenzung zu Mickey Mouse und Donald Duck Heften machen würde als auch zu den Serien wie X-Men oder Batman. Einige werden dies jetzt natürlich anders sehen, sei es drum! ich mach es auch schwammig. 😉
Many Models have been build over time. not all of them are documented with Pictures. some of them, I have build moved also into the Trash. I do list here those models which I do have/ had over time. for a lot of them, I do attach also a building report as soon as I have the push by myself to produce
Die Seite präsentiert Modellkits die sich in Bau befinden, als auch Modelle welche fertig gebaut sind.
Diese Unterteilung, behandelt lediglich Schiffe welche gesammelt werden können wie von DeAgostini, Eaglemoss oder Furuta und keine Modelbausätze
Im Laufe der Zeit geht einiges Kaputt, entweder es existiert in keinem besseren Zustand oder aber es ist Defekt Preiswerter oder aber es macht einfach nur Spaß etwas in Schuss zu bringen.
Aufrufe: 0